Ijaz Akber – FCA
Senior Partner
About Ijaz Akber
A highly respected name in the community of elite accounting professionals, drew the outlines and managed to develop the national network and an international identity of HLB Ijaz Tabussum & Co. With his dedication and hardwork, today with over 37 years of his experience with the firm he stands among the top accounting professionals in Pakistan. Mr. Ijaz Akber with his vision has led the firm and managed to secure phenomenal growth in a short span of time. He has built a reputation for providing excellent representation on both domestic and international platforms. Having over 40 years of overall experience in the areas of public finance, audit, accounting, taxation, corporate & secretarial practices, and management of diverse business units within industry, and consulting organizations, he has participated in many conferences and seminars in Pakistan and in more than fourteen countries abroad. He worked with several developers, industries and financial institutions in providing key analyses with respect to project development and refinance transactions in Pakistan, Asia and Europe.
Mr. Ijaz has done his bachelors in commerce (B.Com) from Hailey College of Commerce, University of Punjab, Lahore as well as a masters in commerce (M.com) from same institute with the honor of taking a 7th position in the batch.
Mr. Ijaz has the honor to serve as a member of Review Committee Privatization Commission, Government of Pakistan; Revival of Sick Unit Committee, State Bank of Pakistan and Development of Non-traditional Industrial Sector formed by Board of Investment under special Instructions of the Prime Minister of Pakistan.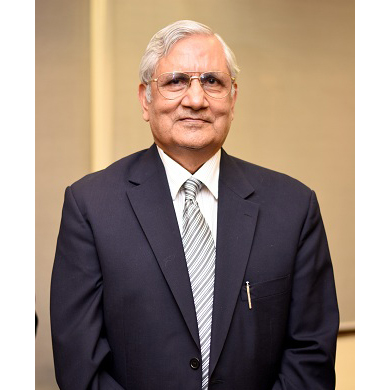 Services and specialisations
Areas of expertise
Financial consultancy and analysis
Business Consultancy
External Audit
Internal Audit
GAAP Analysis
Value Added Analysis
Strategic Planning
Inventory management
Liquidity management
Cash Flow Management
Corporate Consulting
Performance audit
Corporate restructuring
Mergers and acquisitions
Asset evaluation
Qualifications and memberships
FCA - ICAP
M.Com. University of Punjab
B.Com. Hons. University of Punjab
Fellow Member of institute of Chartered Accountants of Pakistan
Fellow Member of Institute of Corporate Secretaries
Fellow Member of Institute of Taxation and Management
Fellow Member of Pakistan Institute of Public Finance Accountants
Fellow Member of Rawalpindi/Islamabad Tax Bar Association
Get in touch
Whatever your question our global team will point you in the right direction
Start the conversation
Sign up for newsletters